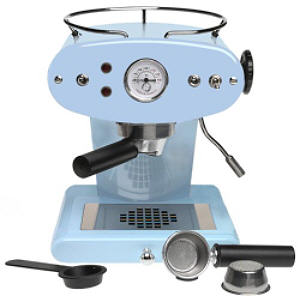 FrancisFrancis X1 Espresso - PALE/LIGHT BLUE
Light Blue is a similar colour to light blue Dualit toasters.
Francis Francis X1

---
Please visit our new online shop at: CraystoneShop.co.uk
From the 1st Feb 2017 our new contact details are: Craystone Investments Ltd
149A Chorley New Road, Horwich, Bolton, BL6 5QE.
Tel: 01204 396301
Email: info@craystoneshop.co.uk
www.craystoneshop.co.uk & www.ilovecoffee.co.uk & www.craystoneshop.co.uk
Established Dec 1992.
---